Search by product category
LTF-348D series LED dual color light stick
Type:LTF-348D series LED dual color light stick
Color:
Other color:
Material:PC+AL
Power:1W/LED
Weight:3.2kg
Quantity:
Key Specifications/Special Features:
Description:
This light is powered by four Generation III TIR technology and contains 4 LEDs or LIN6 LEDs per head, with stunning results. Its low-profile design intensifies this effect, while its 30 brilliant built-in flash patterns ensure that this unit does not require any external flashers to shine brightly. This series advisor features cutting-edge plug-and-play technology, which allows the user to easily customize and repair their light by changing, moving, or removing modules as they wish, making this light an incredible value. Every unit comes standard with 2" brackets, suction cups, an on/off cigarette plug and sync wire for simple synchronization with other 348 series units. 100% waterproof and resistant to vibration, moisture, and corrosion damage, the traffic advisor is built for heavy-duty use and can be used for both interior and exterior work. If you are looking for a reliably bright, sturdy, and long lasting warning light, Head TIR4/ LIN6 Series light was designed just for you.
Feature:
Voltage: 12/24 VDC
Gen4 LED technology it illuminates a powerful ray of light.
TIR4 LEDs or Linear 6 LEds clusters available;
Features more than 15 flash patterns
Built in waterproof driver
Aluminum frame
Dimensions: Length: 9.50"/ 19.5"/ 29.5"/39.5"; Height: 1.7" ; Deptht: 2.3"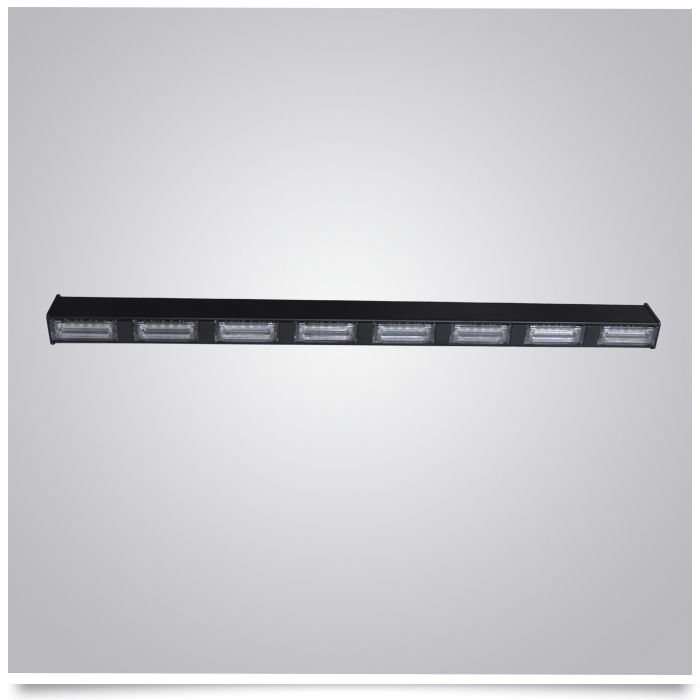 LED light Recommend products
In addition to LED Dual Tri Color lights Customers Also Bought