Search by product category
CJB830A electronic siren
Type:
Color:
Other color:
Material:
Power:100W,200W,300W,400W
Weight:
Quantity:
CJB830A remote control electronic siren
remote controller and steering wheel control
100W,200W,300W,400W
Avoid of shackles by the traditional alarm line,host computer hidden installed inside of seat in the vehicle,operating by the handle in the cab and a certain distance away from the cab,operations and propaganda,with simple installation.
Easy operation
Reliable performance
Clear and and macro thick voice
The handle shape is sleek and beautiful
Full of strong power characteristics
This product is our company uses the wireless voice,wireless data transmission, single-chip computer control, PLL stabilization frequency
technology developed a new generation of full wireless remote siren.
Work Principle
A variety of operating instructions, Megaphone Sound processed by the digital encoding and emitted by the high-frequency transmitter circuit, receiving host receives the high-frequency signal from emitted handle, issued by password identification circuit identification confirmation, if the handle with the host right signals corresponding and then processed by the CPU central processor, issued a directive to the actuator, execution corresponding function issued by the handle.( Such as: operating a variety of alarm sounds, control lights, Megaphone, etc. )
Key Features
First, the machine contains a variety of popular alarm sound in the world, as many as 10 species, are: 1, treble siren, 2, bass siren, 3, defense siren, 4, machine guns tone, 5, to clear the way, police, fire.
Second,the transformer use high conductivity magnetic thin mold alloy material,making the host small but big power.
Third,the remote frequency use open frequency bands not need apply.
Fourth,handle with small power consumption, per charge, the alarm operation can use a month plus two weeks, talk up to 15 hours.
Five, easy installation, operating handle with the host freed the shackles of cable, installation is very simple and convenient.
Six, operation is simple: humanized operation design, allowing you to learn how to operate in a minute, away in the cab or in cab free to use.
Main functions
First,the full wireless remote control function: wireless and propaganda, but also wireless remote control of various sounds and lights.
Two,personalized voice selection function: various sounds available according to the occasion, personal hobbies to choose.
Third, the shutdown memory function: when turned off it can keep the last selected state, the next boot use, reproduce last selected state.
Fourth, the password setting function: by settings password, do not interfere with each other siren.
Five, group propaganda function: one handle propaganda, multiple hosts can sound.
Six, mixed tone function: a alarm sirens produce the multiple sirens effect, enhance shocking.
Seven, lights control function: can control two lights.
Eight, charging function: handle with internal rechargeable battery, no power, can be inserted in the cigarette lighter socket to charge.
Nine, the protection function: Host has outputs road and equipped with thermal protection to prevent damage due to improper use of the host.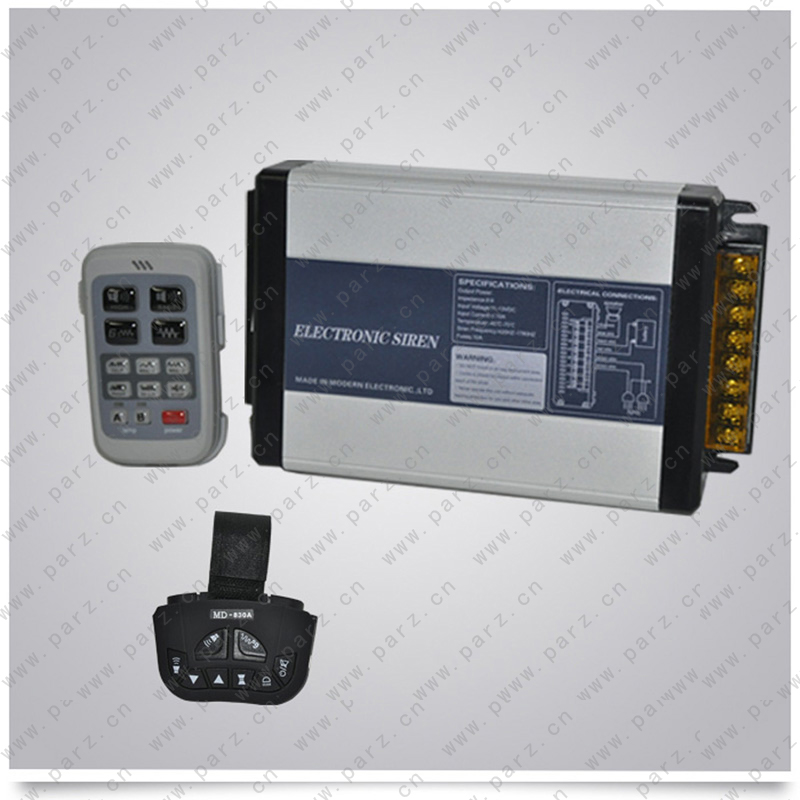 Siren&speaker Recommend products
In addition to police sirens Customers Also Bought