Search by product category
LTD361A LED dash light
Type:
Color:
Other color:
Material:
Power:1W/LED
Weight:
Quantity:
Feature:
Windshield LED light bars with 12 pcs of GEN III type 1 watt LED (two of colors - red and blue).
The unit features 19 flashlight patterns. The light bar has aluminum housing and includes many
selectable and interchangeable features.
Working voltage 12v. Unit featuring a light bar, on off and mode selection button, relevant
wiring and mounting brackets.
Dimension: 385*125*65mm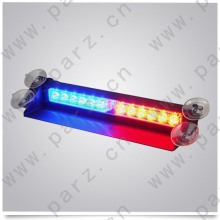 LED light Recommend products
In addition to LED dash deck visors Customers Also Bought