Search by product category
CJB-100B electronic siren with control panel
Type:CJB-100B electronic siren with control panel
Color:
Other color:
Material:Al
Power:100W/200W
Weight:2.5kg
Quantity:
Feature:
1.The Ultimate siren control panel features three programmable memory functions, the memory buttons
can control as many options as desired.
2.To program functions on a memory button, make sure the control head is activated and the power switch on;
3.Press the activated memory button once.
4.Select the modes and buttons desired to be programmed for that memory function,Do so, by pressing each button
once. if a button is selected by accident, press that button again to turn it off.
5.After selecting all the desired options/buttons, press and hold the memory button for 3 seconds, until the control head emits
a load beep signal, this indicates that the selected buttons are now programmed onto that memory button.
6.Label the memory button with the provided sticker label.
7.Repeat Steps 3-6 to program the other two memory buttons.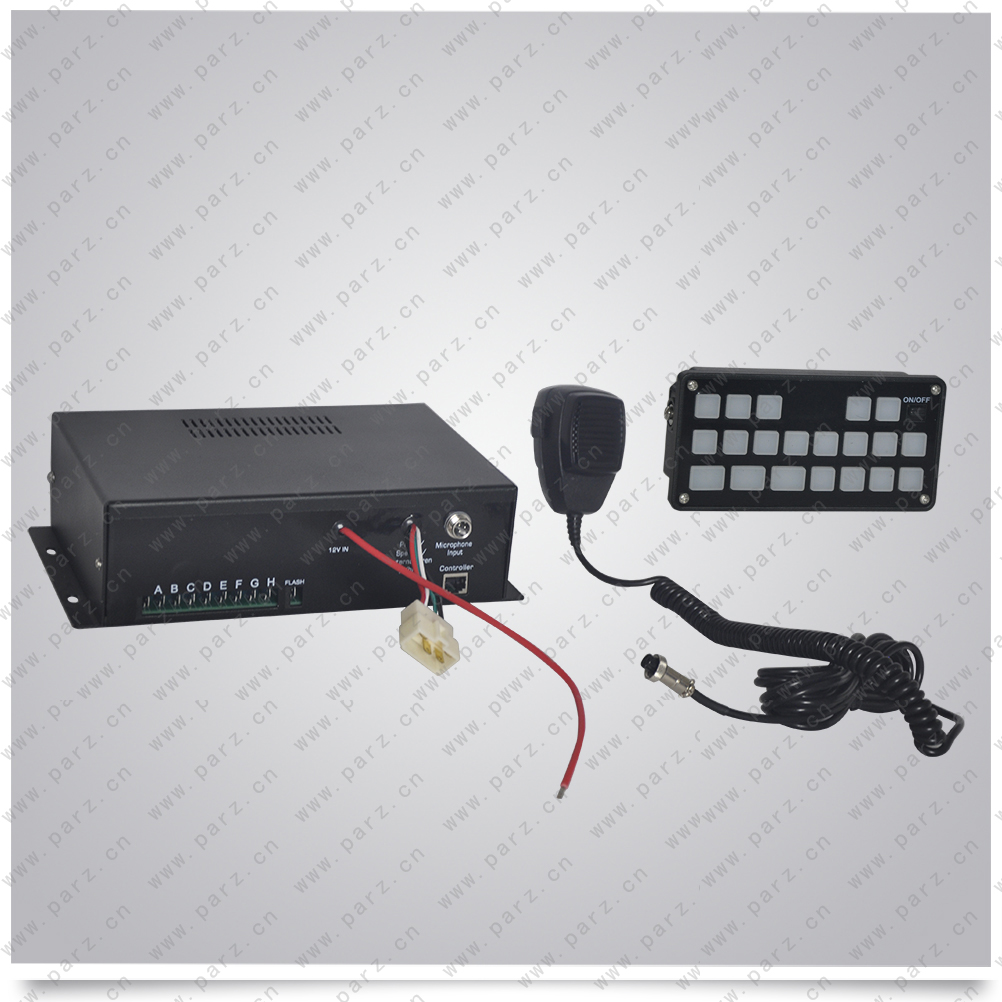 Siren&speaker Recommend products
In addition to police sirens Customers Also Bought